Destination weddings in Goa are a realistic example of Heaven, Beauty, and a wistful wedding. And finding good wedding venues in goa is the best you can look for, be it a beachfront wedding or an aisle wedding both have everything one can look for!
A wedding comes with a lot of tasks already and discovering a wedding hall can be very challenging which is why we have curated a list of the finest wedding halls in Goa
1. Goa Mariott Resort and Spa
Goa Mariott Resort and Spa can be one of the best choices for a dreamy wedding, they can curate your special and memorable day with thoughtfully designed spaces, a finger-licking wedding food menu, and warm services.
They have all trained staff who takes care of the finest details while you and the guest enjoy and makes the function unforgettable.
To know more about this venue please check out the website of fabweddings
2. DoubleTree by Hilton
Be it any state or city, hotels by Hilton have honored their name in almost every place hence can be one of the best venues to get married. With their trained and welcoming staff, it gets easier to make a wedding affair a flawless one!
And not just that as they believe in servicing and arranging a top-class wedding for there to be couples who will celebrate their big day at this property. They can curate meals according to your preference and can serve you the best quality food
To know more about DoubleTree Hilton please click on this link
3. Prainha Resort
Prainha Resort, based in Goa can turn out to be one of the best wedding locations in Goa, it has everything one could wish for! From a perfect beachside location to captivating sunset views, it is hard to die for location.
This venue gives an enchanted view of red rocks and seashores and that is what makes it a perfect yet dreamy wedding location to take your wedding vows. Their staff believes in making your wedding day for you and your spouse and the guests who grace your BIG DAY with their presence
Click on this link to know more about Prainha Resort
4. Kenilworth Resort & Spa
Kenilworth Resort and Spa believes in converting wedding ceremonies into magical moments, and that is something every couple desires. Their staff can meet your requirements and can customize everything the way you wish; from the menu to events.
This property and its well-trained staff believe in executing the wedding festivities without any glitches and ensuring that everyone is having a fun time. It has 13 venues including the indoor and the outdoor ones. You can pick according to the way you and your partner have planned the wedding.
5. LA Calypso
LA Calypso beach resort can be one of the best choices to get married at! They have a specialty in organizing sunset backdrop weddings. From beach wedding decor to delicious cuisine, one can have it all here. If a beachside wedding is what you and your partner are looking for then you can check out this venue.
To know more about La Calypso, please click on this link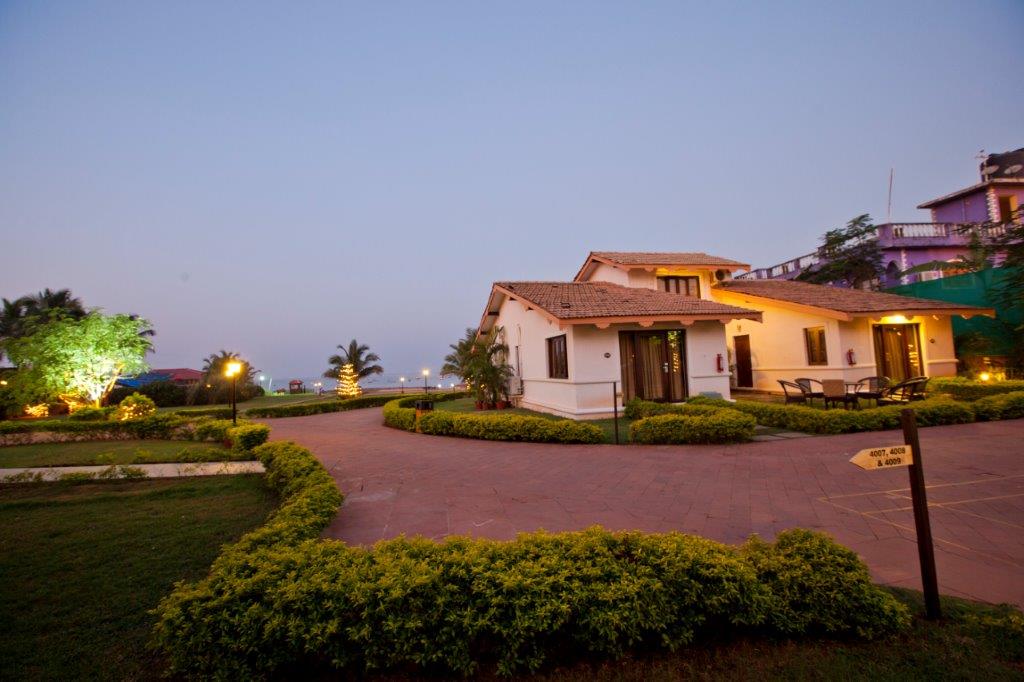 FAQs
1. Elegant wedding cake designs?
If you have been looking for some elegant wedding cakes designs then please check out the link mentioned below;
Elegant wedding cake designs